'Best Private Physio Practice Ayrshire 2018  Best Sport Physio Practice Scotland 2019 '
– ghb Private Healthcare Awards

Physio
treatment consists of hands on manual therapy to loosen the stiff bits and functional rehabilitation to direct you and educate you to move better. We can get the results you are searching for.

Sports Physio
it's all about your rehabilitation. From the first tentative steps post-op to the final stage required for your sport. We'll help coach, coax and coerce your recovery. We're not personal trainers, but we know lots who are: when and if the time's right we'll point you in the right direction.

Gait Analysis
is used to assess, plan, and treat individuals with conditions affecting their ability to walk. It is also commonly used in sports biomechanics to help athletes run more efficiently and to identify posture-related or movement-related problems in people with injuries.

Soft Tissue Sports Massage
used to iron out those knots and relive the tension of your muscles, which builds up in the body's soft tissues during physical activity. Where minor injuries and lesions occur, due to overexertion and/or overuse, massage can break them down quickly and effectively. Above all, it can help prevent those niggling injuries that so often get in the way of performance and achievement, whether one is an athlete, ardent keep-fitter or a once a week jogger.

Manipulation
spinal manipulations can relieve back pain by taking pressure off sensitive nerves or tissue, increase range of motion, restoring blood flow, reducing muscle tension, and, like more active exercise, promote the release of endorphins within the body to act as natural painkillers.
Back pain
this is all about you and your back. It may not involve pushing or cracking the sore bits or core stability or stretching or strengthening your back.What we do is not revolutionary; it's just very good. We will keep you moving better and show you functional, dynamic and out of this world rehab strategies. We do simple stuff well. Very well. We won't hide behind complex explanations and we won't treat you to death.

Acupuncture
physiotherapists base their treatments on scientific research and clinical evidence that Acupuncture can reduce pain by stimulating the brain and spinal cord to produce natural pain-relieving chemicals such as endorphins, melatonin (which promotes sleep) and serotonin (to promote well-being), to name but a few. These chemicals assist the body's healing processes and offer pain relief as a precursor to other treatments such as manual therapy or exercise in order to aid recovery.

Work station ergonomics
an ergonomic assessment is an evaluation to determine if a work station is appropriately set up for an individual to be able to work at their most optimal level throughout the day. Recommendations are made on the appropriate set-up of the work station including: chair, monitor, keyboard and mouse, telephone, work space, paperwork, etc. We will also provide instructions on what to do during the day to maintain posture and flexibility.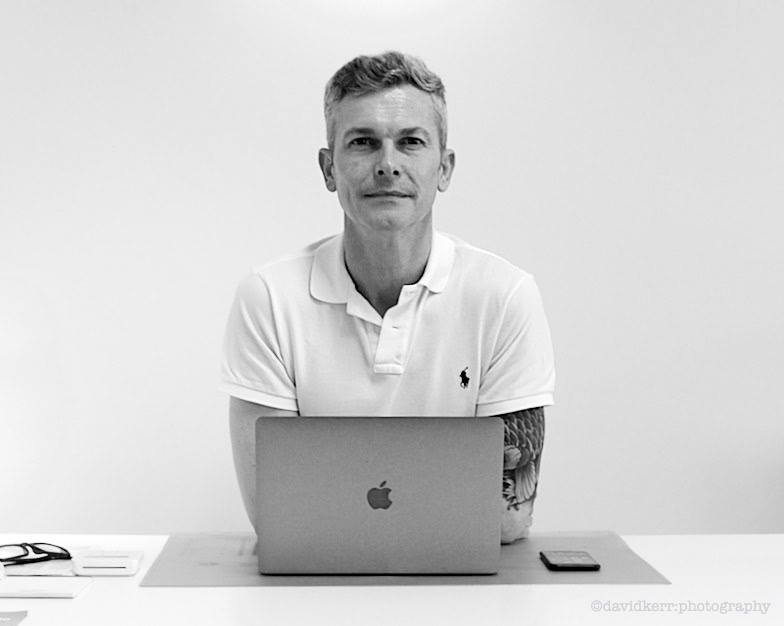 I have been a Physio since 2001, after completing my Honours degree I decided that people should get better, so after being on a course with some MACP physios, which blew me away, I decided to join them in a journey of evidence based rehab. So I completed a Masters degree in MSK Physiotherapy where only 10% of Physios in the UK have achieved it.
I'm glad I did!
I started in the NHS like most do, did the rotations, specialised in MSK Outpatients, became a Specialist then decided to move on to the world of professional sport (oh got a degree in Sport Science too)
I've been involved in professional sport from football to running, 3 years at Glasgow Rangers Football Club as First Team Physiotherapist, still working as a Consultant, and 6 at my local football club Ayr United. Introduced gait analysis for Nike at the London Marathon and realised its better to look at the whole body and not just the feet to make improvements.
Sports massage now theres a thing, do it good and it isn't any old massage its the real deal. You maybe given trigger point acupuncture, manipulation or fascial release to compliment the benefits.
So I have been providing expert diagnosis and treatment to the high fliers of industry, elite level athletes and people anywhere and everywhere between the sofa and the stars.
To be honest, I think I've got the best job in the world.
We'd love to hear from you
Maclellan Physio
54 South Harbour Street
Ayr
South Ayrshire
KA7 1JB
kevin@maclellanphysio.co.uk